MPS / Mobile Power Source built double sided or single sided for AGW, EGW, AVW, and VUP automatic tank welders. Available with our without a built in spill containment drip pan incase there is a fuel or oil spill from the Lincoln or Miller MPS. The frames are built to order to fit your MPS. A.K.A. Tow Behind Power Skids that can be attached directly to a (AGW) Automatic Girth Welder (3 O'clock welder), (EGW) Electrogas Welder, (AVW) Automatic Vert Welder, (VUP) Vertical Up Welder or Automatic Girth Welder to reduce cable length and wind-up problems.  This design can be built for almost any (MPS) mobile power source.  The rotary grounds are attached to wheel axles to provide constant ground current conduction.
Information leaflet: MPS trailer frame leaflet 12.16.2022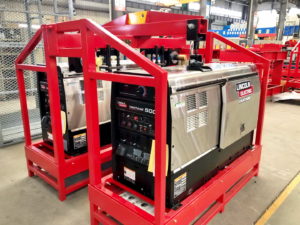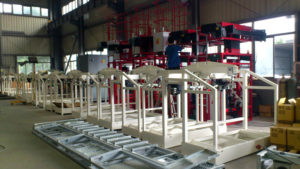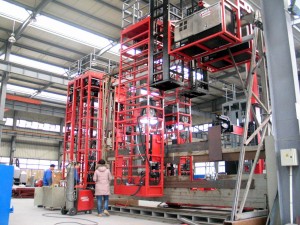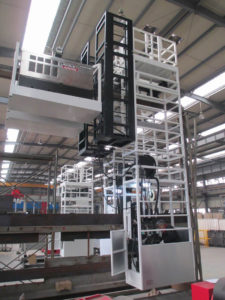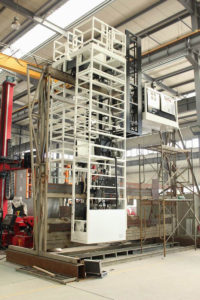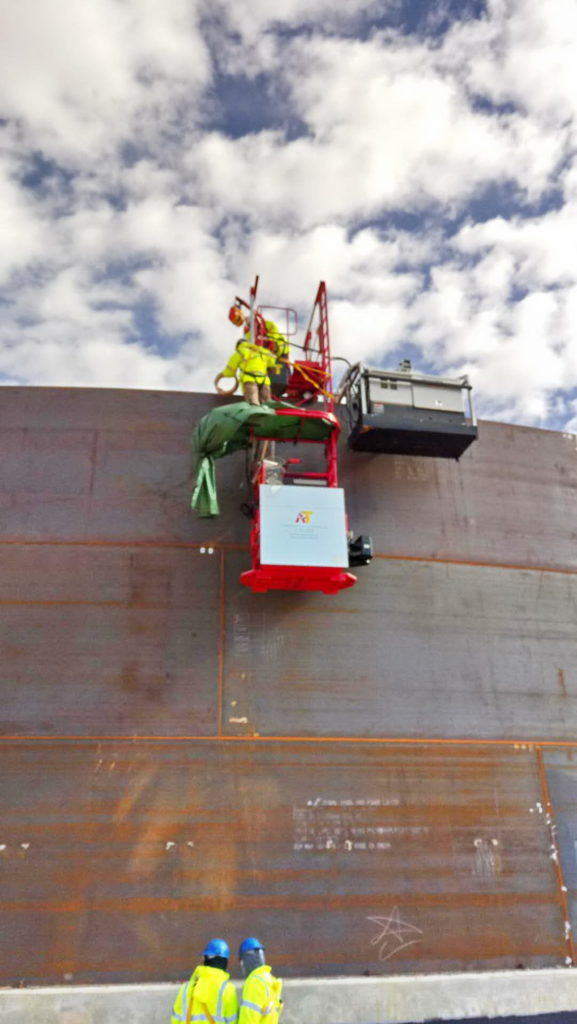 Tank Welding LLC.
Is your complete source for Automatic Storage Tank Welding Machines. We specialize in custom built to order automatic tank welding machines for LNG & flat bottom tanks. We have multiple standard site proven Automatic Girth Welder designs (AGW) / 3 O'clock Welder designs. Single pass gas shielded EGW (Electrogas Welder), single pass self shielded VUP / vertical UP Welders & AVW / multiple pass Automatic Vert Welders, Automatic Vert Buggy, Shell Buggy, Tank Jacking Equipment and complete Tank Jacking systems, automatic curved plate welders for pressure vessel / sphere / digester welding. This line of equipment is built with your choice of USA made Lincoln or Miller welding systems. The AGW travel is powered by top of the line twin German engineered inverter controlled drive motors.
Explore all of our merchandise and contact us by phone or email. https://tankwelding.com/about-us/