Automatic Vert Welder | AVW-Multi pass are multiple pass flux-cored wire welding machines
Automatic vert welder = AVW-multiple pass is a low heat input multiple pass automatic vertical welder set up for gas shielded .045/1.2mm FCAW / dual shield, specially designed for field work construction of special steel brands (such as low-temperature 9%Ni steel and stainless steel) however is has an enclosed frame to block the wind for flat bottom carbon steel tank welding.
AVW MULTI-PASSES VERTICAL WELDER
For low temperature storage tank and bulk storage tank construction
Integrate with Standard BUGO or Gullco welding carriage for mechanized FCAW
Full aluminum panel wind shielding cabin efficiently bring operators and welding gears to vertical joints along tank shells and provide indoor conditions for high quality welding
Cabin available in single or double sided
LNG models for double walled tanks with narrow inner/outer shell spacing
Specifications:
Adopt CO2 gas shielded or mixed gas shielded for dual shield FCAW welding process

With the advantage of multiple pass low heat input welding for thin carbons steel tanks, cryogenic LNG storage tanks requiring multiple pass vertical welding

Applicable for tank upward and inverse installation process

Rack transverse automatic traveling

Matched with USA Bug-O MDS automatic welding carriage and Lincoln LN-10 wire feeder for stable reliable performance

Aluminum alloy track, magnet adsorption wallboard, not affected by the rack during the welding process

Small welding carriage, lightweight, modular structure, flexible and convenient use

Applicable tank diameter: ≥4.5m

Applicable plate width: 1.6-3.2m (upward installation), 1.8-2.6m (inverse installation)

Applicable plate thickness: 8-50mm

Transverse traveling speed: 0~2700mm/min
Included:
Wind resistant covered structure

Control System

Track

Guide wheel mechanism

Guardrail

Vertical welding slide rail

Traveling mechanism

Welding torch water cooling system

Bugo vertical welding carriage
Optional Accessories:
Lifting Platform: Independent internal operator lift system to follow and control the welding process

Welding fume vacuum system

MPS (mobile power source, diesel welding machine)
Applications:
Used for field construction of special steel brands (such as stainless steel and low-temperature steel 9% Ni, etc.)

Used for thick plate welding in petroleum, chemical, blast furnace and shipbuilding industries
A list of automatic vertical welders we offer EGW-V, EGW-P, EGW-Jack-UP, EGW=Electro Gas Welder which is also know as a Vertical Up Welder (VUP), is a single pass Vertical-Up welder (VUP), AVW-multi pass, AVW-Jack-UP, AVW automatic vertical welder.
EGW-V: (Electrogas Welder) upward installation electrogas (arc) welding machine, for traditional storage tank welding;
EGW-V/D: (Electrogas Welder) inverse installation electrogas (arc) welding machine, for jacking construction of storage tank;
EGW-P: (Electrogas Welder) lightweight unmanned electrogas (arc) welding machine, mainly for power generation and wind tower welding;
EGW-Ship Yard: Has been built for the ship yard industry:
VUP: Vertical Up Welder high heat input welding with Lincoln self shielded NR431 Inner shield wire;
AVW-Multi pass: low heat input multiple pass (FCAW / dual shield) arc welding machine, specially designed for field work construction of special steel brands (such as low-temperature steel and stainless steel)
AVW, EGW, VUP selection guide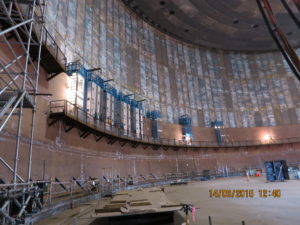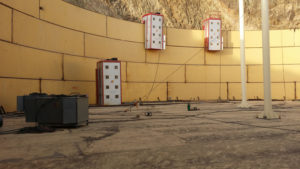 ---
Tank Welding LLC.

Is your complete source for Automatic Storage Tank Welding Machines.

We specialize in custom built to order automatic tank welding machines for LNG & flat bottom tanks. We have over 10 standard Automatic Girth Welders (AGW) A.K.A. (3:00, 3 O'clock Welder) designs. EGW (Electrogas Welder), VUP & AVW Automatic Vert Welders, Vert Buggy, Tank Jacking systems, automatic Sphere, Pipe, Shop, & Shipyard welders. This line of equipment is built with your choice of USA made Lincoln or Miller welding systems. Our AGW travel is powered by top of the line twin German engineered inverter controlled SEW drive motors.

Tank Welding LLC specializes in supplying standard designs along with custom built to order automatic welding and erection equipment for the global Tank, Pressure Vessel construction & fabrication industry. Tank Welding also offers multiple types of automatic Pipe welders, Ship Yard, Fab Shop automatic welding, cutting and positioning equipment. The line of tank equipment we supply includes items such as over 10 models of the Automatic Girth Welder (AGW), AGW-LNG, AGW-USA, AGW-LW Light Weight Automatic Girth Welder AGW-1, AGW-11, AGW-P, AGW-P2, AGW-stiffener welder, AGW-Mini, AGW-Sphere welder, AGW-Mig, AGW-Jack-UP, which are also known as a (3 O'clock welder), EGW-V (Electrogas Welder), EGW-P (Electrogas Welder), EGW-Jack-UP (Electrogas Welder), EGW = Electro Gas Welder which is also known as a Vertical Up Welder (VUP), is a single pass Vertical-Up welder (VUP), AVW-multi pass, AVW-Jack-UP, AVW automatic vertical welder, manual and electric powered Shell Buggy (also know a Vert Buggy), Tank Jack-up systems and a lot of various tank welding & erection equipment to fit most company's needs. Explore all of our merchandise and feel free to contact us by phone or email. Click here for our Equipment Catalog

In the global market place, we offer standard designs and custom-built welding, cutting, erection equipment for the Tank, Pressure Vessel construction & welding industry. We also offer multiple types of automatic Pipe welders, Ship Yard, Fab Shop automatic welding & cutting equipment. Our line of equipment includes items such as the (AWP) Automatic Pipe Welder, Custom Engineering, Column & Boom Manipulator, Header Welder, L Positioner,  Longitudinal seam welder, Pro-Cut automatic cutting equipment, Ship Yard (EGW) Electrogas Welder, Turning roll, Welding Lathe, AGW flux belt, Automatic Grinder, Automatic Vert Buggy, Manual Vert Buggy, Tank Jacking (Tank Jack-UP) systems, Automatic girth seam gouger, AGW and AVW (MPS) Mobile Power Source, LT7 magnet attachment device, LT7 seam tracking attachment, Automatic Girth Welder (AGW), AGW-LNG, AGW-USA, AGW-LW Light Weight Automatic Girth Welder AGW-1, AGW-11, AGW-P, AGW-P2, AGW-stiffener welder, AGW-Mini, AGW-Sphere welder, AGW-Mig, AGW-Jack-UP, which are also known as a (3:00, 3 O'clock welder), EGW-V (Electrogas Welder), EGW-P (Electrogas Welder), EGW-Jack-UP (Electrogas Welder), EGW=Electro Gas Welder which is also known as a Vertical Up Welder (VUP), is a single pass Vertical-Up welder (VUP), AVW-multi pass, AVW-Jack-UP, AVW automatic vertical welder, manual and electric powered Shell Buggy (also know a Vert Buggy), Tank Jack-up systems and a lot of various Tank Welding & erection equipment to fit most company's needs.

 Explore all of our merchandise and contact us by phone or email. https://tankwelding.com/about-us/